Posted under:
Root Canal
Posted on: August 14, 2022
Emergency Orthodontic Care in Midland Park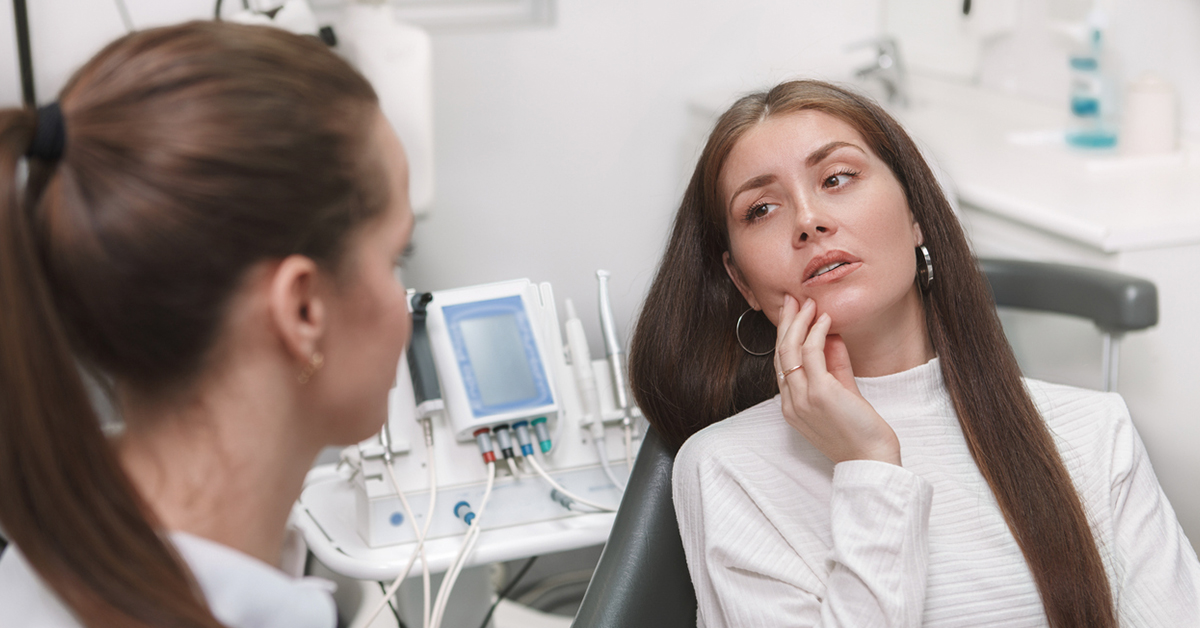 Orthodontic treatment with braces or aligners helps you to straighten out your teeth so that your smile is straighter and healthier. Your orthodontist probably told you that you can expect to feel some soreness or discomfort during your first week of treatment. That soreness can also be expected whenever you go in to have your orthodontic treatment advice adjusted. This soreness is caused by the teeth moving into their desired positions.
While you know that the discomfort or soreness you feel is normal, there are situations that sometimes occur during orthodontic treatment where you won't know what to do. For example, what happens if you suffer a mouth injury while playing a sport and it feels like your braces have broken?
While a genuine orthodontic emergency is uncommon, they still happen to people. Knowing what to do can ease some of the stress that you may be feeling. The best thing that you can do at the time of your issue is to figure out how serious it is. Is the issue an urgent one that requires treatment right away? Or is it something that you can temporarily deal with at home until you can get in to see your orthodontist?
Contact our office to book an appointment with one of our orthodontists so that you can have your discomfort or pain addressed as soon as possible.
Is My Issue a True Orthodontic Emergency?
You may be wondering if your issue is truly an emergency. It's rare for a true orthodontic emergency to happen, but that doesn't mean that you aren't experiencing one. While an unexpected problem with your braces or other treatment device can be uncomfortable or painful, there's good news! Most of the unexpected issues that can pop up during orthodontic treatment are able to be addressed by your orthodontist during his or her regular office hours.
Loose or Broken Brackets, Bands, or Wires
An injury to your face while participating in a sporting event, playing with your braces, or consuming hard or sticky foods can cause your braces to loosen or break. If this happens and the band or bracket is still affixed to the wire, it's important that you not do anything to attempt to fix the problem. This includes not attaching elastics to the broken bracket or band. If something comes completely off, you will need to save the piece for your orthodontist. To have your broken braces repaired, you will need to see your orthodontist.
Lost or Poking Archwires, Brackets, or Bands
A common issue that occurs during orthodontic treatment as the teeth begin to shift is cheek irritation caused by the wires connecting the teeth beginning to poke the back of the mouth. This issue can sometimes be treated at home via the use of a Q-Tip to push the wire into a more comfortable position. If you can't move the wire with a Q-Tip, you can call our office for more guidance or instructions on how to address this issue from home. If all else fails, you can schedule an appointment to have the wire adjusted by your orthodontist.
If you happen to lose a portion of your device, either by misplacing or swallowing it, you will have to come into our office to receive a replacement.
Tooth Pain or Loosening
As your orthodontic treatment progresses, you will probably notice that your teeth feel loose. This is normal as the teeth are moving into their desired positions. It's also normal to feel a bit of soreness or discomfort caused by the shifting teeth. This happens when the braces or aligners are first placed, as well as whenever you come in to have your device adjusted by your orthodontist. This minor soreness can typically be relieved via the use of over-the-counter pain medications. A warm saltwater rinse twice a day can also help.
If you find that over-the-counter pain relievers and warm water rinses aren't able to address your pain, please call our office to make an appointment with your orthodontist.
Contact our office to book an appointment with one of our orthodontists so that you can have your discomfort or pain addressed as soon as possible.
How Do I Know if I Should Go to the Emergency Room or See My Orthodontist?
While most of the problems that can crop up with orthodontic treatments can cause discomfort or pain, they aren't usually emergencies. A true orthodontic (or dental) emergency is a rare occasion. You may be experiencing an orthodontic emergency that requires immediate treatment from your nearest emergency room if you have any of the following symptoms:
1. Severe swelling of the face or gums
2. Oral bleeding that you cannot control
3. Sudden injuries to your face, head, teeth or jaw, such as a blow to the head
In these types of situations, you need to go to an emergency room, as the above symptoms are signs of potentially life-threatening complications. Once the issue has been treated by the doctor at the emergency room, you may need to make an appointment with your general dentist to have any trauma to the teeth treated. Your orthodontist will be able to make repairs or replace broken orthodontic appliances, your dentist is better equipped in properly treating injuries to your teeth, mouth and gums.
Our Office is Here to Assist You During an Orthodontic Emergency
If you find yourself in the middle of an orthodontic emergency, know that our office is here to assist you during our regular office hours. If you have pain or an issue with your orthodontic treatment device that you can't repair yourself, contact our office to book an appointment. Not having your device repaired promptly can lengthen the amount of time that you need to receive orthodontic treatment.
Contact our office to book an appointment with one of our orthodontists so that you can have your discomfort or pain addressed as soon as possible.