Posted under:
Root Canal
Posted on: September 7, 2022
Gum Care Awareness and Children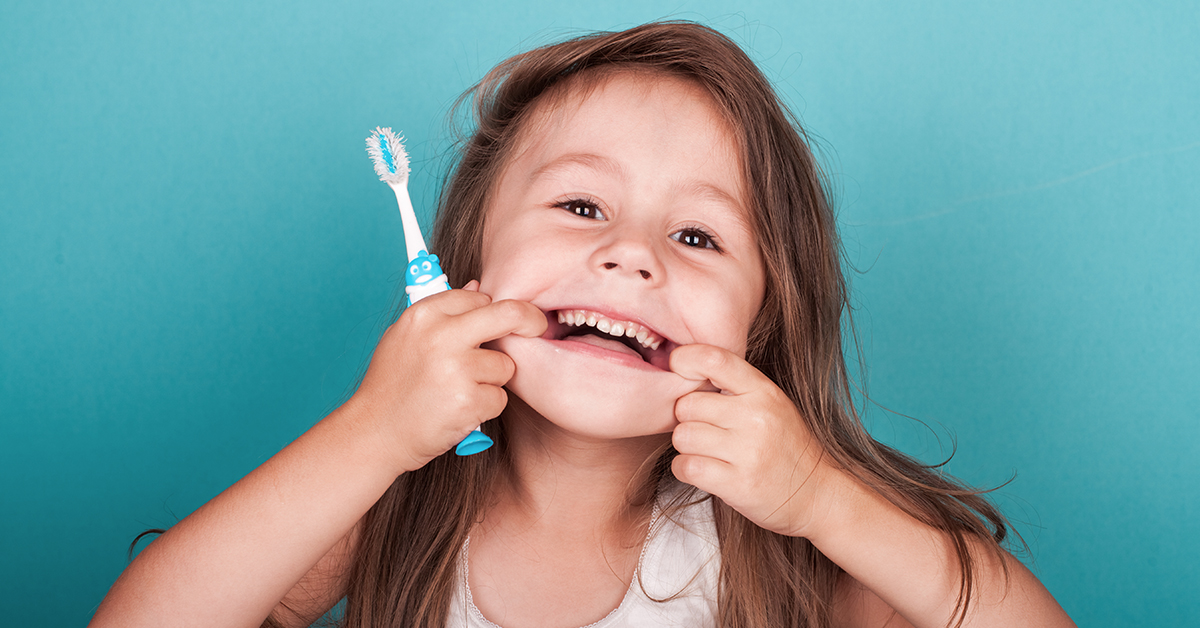 September has been designated as Gum Care Awareness month. While you may not think that gum care is an important issue for children, it is! Severe gum disease is rare children; however, many children of all ages are diagnosed with milder forms of the disease. This means that you have to take good care of your child's gums if you want to take good care of his or her dental and overall physical health. Gums that aren't properly taken care of are at a higher risk of developing periodontal disease, which is commonly referred to as gum disease. If left untreated, the infection that goes along with gum disease can cause significant health issues later in your child's life. These issues can be long-term and severe.
If you think that your child has gum disease, you should make an appointment with our team as soon as possible so that the issue can be addressed promptly.
What is Periodontal Disease?
Periodontal disease is commonly known as gum disease. It is an irritation or infection of the gum tissue that surrounds the teeth. Gum disease is caused by a build-up of plaque on the surface of the teeth. Plaque is full of harmful bacteria that will eventually harden into a material called tartar. Tartar is what leads to infections, bone loss, and tooth loss.
Fortunately, gum disease is preventable. It can be prevented by following a consistent dental care routine. However, there are some children who may be at a higher risk of developing gum disease. These children require a little extra care when it comes to their gums. Some issues that may place your child at a higher risk of developing gum disease are:
1. Certain genes
2. Mouth breathing
3. Poor diet
4. Autoimmune or systemic diseases
5. Diabetes
6. Hormonal changes in the body, like during puberty
7. Grinding of the teeth
8. Certain medicines
What Does Gum Disease Look Like for Children?
While gum disease can range from mild to severe, the majority of children who are diagnosed with the issue are diagnosed with the mildest form of gum disease. This form of the disease is called gingivitis. In most cases, gingivitis isn't painful. Your child may not even know that he or she has it. Signs of having gum disease include red or swollen gums, bleeding while brushing or flossing, and a change in bite and jaw alignment.
How Can I Help My Child Learn to Practice Great Gum Care?
Establishing a consistent daily dental care routine with your child will help to prevent gum disease. As the main cause of gum disease is built up plaque on the teeth, your child should be brushing his or her teeth twice a day and flossing once per day. These two tasks will place your child on the road to optimal oral health by preventing gum disease and other dental health issues from setting in.
Younger children should not be given a bottle when they go to bed at night, as this can lead to rapid tooth decay, as well as the development of gum disease.
If your child utilizes a pacifier, you should be sure to clean and sanitize it before the child uses it. Bacteria and germs stick to pacifiers, which can then lead to the development of both tooth decay and gum disease.
You child should see a dentist on a regular basis. Not only does this help your child to become comfortable with going to the dentist, but it also assists in providing the essential care that he or she needs to prevent gum disease and other issues from occurring.
The most important things that you need to keep in mind when it comes to your child's oral health is that he or she should brush the teeth twice daily with a fluoride toothpaste, floss once daily, and regularly see his or her dentist in Midland Park to have checkups and cleanings performed. When your child sees the dentist regularly, your child's dentist will be able to notice any signs of gum disease. Following these essential dental care routine tips will help prevent gum disease from negatively impacting your child's oral health.
If you think that your child has gum disease, you should make an appointment with our team as soon as possible so that the issue can be addressed promptly.
If My Child Needs Gum Care from the Dentist, What Kinds of Treatment Are Available?
In the majority of cases, a child who has gum disease in its earliest stages will be treated with a professional cleaning. An at-home routine of brushing and flossing will also be recommended to keep gum disease from returning or progressing.
Children who have more advanced gum disease may need to have a deep cleaning or scaling performed. Your child's dentist will also probably recommend that a root planing be performed so that the damage caused to surfaces can be smoothed out. It also allows your dentist to encourage your child's gums to reattach to the teeth. Severe cases of gum disease may require surgery that repairs the gums. Antibiotics may also be necessary for treatment. Our practice is here to treat your child's gum disease, no matter what stage it may be in.
Your Pediatric Dentist in Midland Park Can Assist You in Caring for Your Child's Gums
At our practice, we are committed to providing the best gum care possible for every child that walks through our doors. Our team can treat many different kinds of dental issues. We're also able to give you advice on how to establish a daily dental care routine for your child to follow at home.
Left untreated, gum disease can have serious consequences for your child's health. Many of these problems can be lifelong issues.
If you think that your child has gum disease, you should make an appointment with our team as soon as possible so that the issue can be addressed promptly.