Posted under:
Root Canal
Posted on: November 20, 2022
Top 7 Things to Know About Dental Anxiety in Kids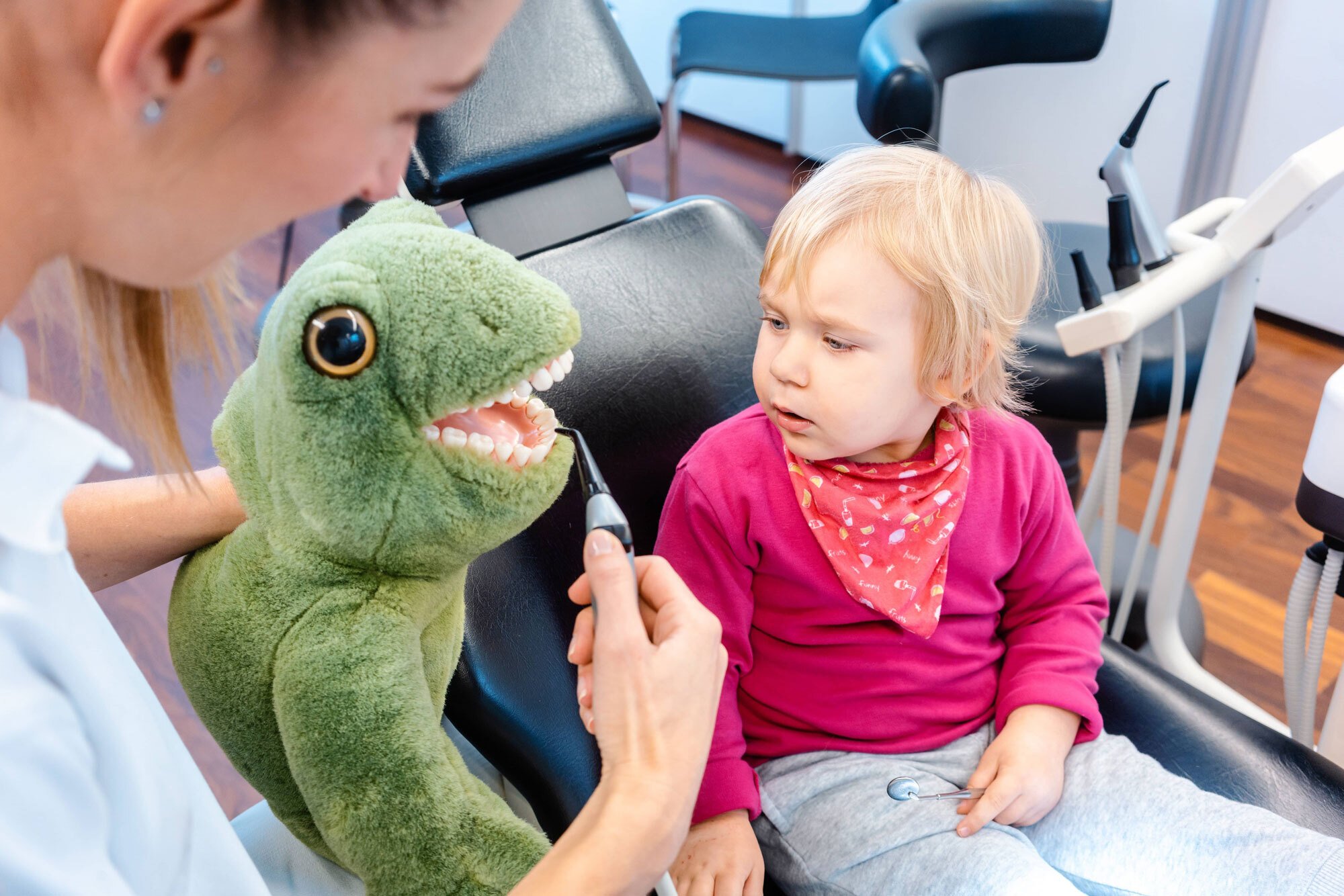 Many kids experience anxiety around going to the dentist. By understanding this anxiety – what causes it and how to deal with it – you can help your child to get the dental care he or she needs and get him or her started on the road to good oral care practices and good oral health for a lifetime. With that in mind, we offer these seven key things to know about children's dental anxiety.
1. Putting off or delaying dental care for your child can help cause them to develop dental anxiety.
Delaying scheduling regular dental exams and cleanings or missing or canceling appointments for your children can have several dire consequences. Not only can it promote poor oral health and dental problems, but it also prevents the child from developing a familiarity with the dentist's office and what happens there so they don't develop dental anxiety. What's more, If your child already has dental anxiety, this can only make it worse.
And, if an oral procedure beyond the routine is necessary, delaying that could cause a simple problem with a simple treatment to progress into a more serious problem requiring more complicated treatments.
If you make dental visits a regular, routine part of your child's life, your child will learn what to expect from the dental office and be more comfortable going and getting the dental care they need, now and into adulthood.
Don't delay dental appointments and put your child's oral health at risk. Set your child off on a path to an anxiety-free experience of dental care. Give us a call to schedule a checkup with a pediatric dentist in Midland Park today.
2. Dental anxiety is a very real problem for kids.
It is quite common for kids to experience dental anxiety. From fear of pain to fear of embarrassment to fear of the unknown, there can be many reasons for a child's dental anxiety. But, whatever the reason, the anxiety could cause a child to become too unruly for a basic cleaning or examination or a necessary procedure to be done. Failing to acknowledge, address, and resolve dental anxiety in a child can lead that child to grow up into an adult with dental anxiety. And, this, can cause that person to fail to seek basic, preventative dental care or treatment for a dental problem.
3. There are ways to effectively address kids' dental anxiety.
The first thing to do with any child with dental anxiety is to listen to them. Hear them out. Let them share their fears with you without judgment. Let them know you care and understand and want to help them make this not such a scary experience.
Then, you can explore these ways to help relieve a child's dental anxiety.
Speak with the dentist.
Have your child tell the dentist what they're afraid of, and let the dentist address those concerns directly. Encourage your child to ask all the questions he or she has about the exam, cleaning, or procedure and let the dentist or dental hygienist answer them directly.
Use distractions and rewards.
There are many ways a dentist and dental hygienist can distract a child from the exam, cleaning or procedure taking place-from music or videos to choices in flavors of toothpaste or mouthwash to stuffed animals or dolls to hold. Likewise, a dentist and dental hygienist can offer rewards like toys for enduring the procedure.
4. There are ways you can help calm your child's nerves before a dental appointment.
One way is by role-playing with your child or having your child role-play with a stuffed animal or a doll. Allow them to act out their anxieties in a safe setting. This can allow you to help the child find new and proactive ways to express, relieve, and cope with these anxieties.
Most importantly, keep a positive, upbeat attitude throughout–from leading up to the experience, to the time spent in the dentist's office to the trip home, any necessary aftercare and during daily dental hygiene routines.
5. There are a number of reasons why a child might feel dental anxiety.
The first thing to understand about anxieties are they aren't rational. They're based in anticipation of the unknown. So, you can't expect to address them rationally. But, if you understand what's causing your child's dental anxiety or what, exactly, your child is afraid of about the appointment, you can provide the empathy the child needs to trust you as you guide him or her through the experience.
With that in mind, here are some of the most common causes and sources of dental anxiety (in children or adults):
A painful or otherwise negative experience at a dental office in the past
Hearing about the bad experience others may have had at the dentist
Feelings of helplessness or of not being in control
Embarrassment at the current condition of their mouth
Certain sounds or smells in the dentist's office
Fear of pain
6. Sedation may help.
Sometimes, if a child's dental anxiety is too out of control to allow the dental hygienist to conduct a cleaning or for the dentist to conduct an examination or perform a necessary procedure, sedation dentistry may be an option worth considering. There are noninvasive, painless methods of sedation dentistry such as laughing gas (nitrous oxide,) so there's no worry about exacerbating a fear of needles.
The sedation methods pediatric dentists use are completely safe for children, as long as there are no underlying conditions in the child that could lead to complications and the child has no allergies to any of the ingredients. Under sedation, the child will generally either feel groggy or happy and upbeat. Either way, they'll be free of anxiety, allowing the dentist or dental hygienist to conduct their work.
7. Choice of dentist matters.
The dentist in Midland Park who you choose to take care of your child's teeth has a major impact on how that child experiences dentistry in general from that point forward. That's why we offer you the most empathetic, understanding and—above all—experienced team of dental care professionals who know exactly how children with dental anxiety feel and how to help them. Give us a call to schedule your child's next dental appointment today.